About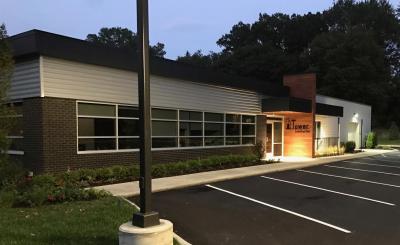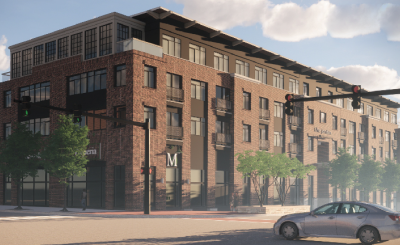 Incorporated in Michigan in 2011 Tower Construction has rapidly become one of the top performing, Mid-sized Construction Management/General Contracting/ Design-Build firms in the Greater Detroit Area.  Equipped with an experienced talented staff, we have the ability to lead projects from due diligence through occupancy. We have managed multi-phases projects and those with the most extreme and complicated of circumstances, completing them on-time, on-budget and delivered with the highest level of quality.   Our commitment to client service and satisfaction, along with the value we add to ever project, has earned us several repeat clients as well as clients who use us exclusively.
In addition to our exceptional team, Tower Construction has developed strong working relationships with the local municipalities and top Architects, Engineers, Consultants and Subcontractors in the industry.  These partnerships have contributed to our successfully delivery of project with construction values exceeding $35,000,000.00 and ranging from 2,000 SF –300,000 SF in the areas of Commercial, Financial, Healthcare, Multi-Family, Multi-Use, Class A Office, Restaurant, Retail, and Theater.
Tower Construction specializes in adding value to both the process and the bottom line.  To do this, we engage in a few fundamental practices:
First, going above and beyond is standard.  It's never "not our job" or "not our problem".  As the leader of a construction team, we know it is our responsibility to be forward thinking and provide insight and solutions for our clients at all times.

Second, flexibility is essential.  Not only is every project different, but so is every client. From contract type, to daily communications, to billing requirements, we manage a project so that the client is comfortable, and the process is convenient for them. 

Third, we do not believe in "good enough".  From construction installation, to the people we employ, we expect and will ensure the highest level of quality and service.  When our clients choose to invest in their facility and our services, we find it unacceptable to provide them with anything less than 100% satisfaction.
People say "you are only as good as your last project".  We believe we are only as good as our next. In whatever capacity we serve our clients, it's our goal to make certain they are eager to call on us again and that they have every confidence referring us to friends and associates.
Services
As your General Contractor, Tower Construction will provide a comprehensive cost estimate based on your completed construction drawings.  We will develop an accurate construction schedule and deliver a quality project meeting both schedule and budget. We will review the drawings taking a proactive, solution drive approach to anything we see that may create a constructability, schedule or cost problem down the line. 
As your Construction Manager, we will provide information, data and construction recommendations early in the design process.  We will provide an accurate estimated cost of construction and do periodic price checks throughout the design process to make sure the project remains in budget.  Throughout the design process we will troubleshoot design and constructability issues and advise on changes to methods and/or materials to prevent future change orders and reduce construction costs. Knowing that decisions made early in the design stage have the biggest impact on a project's success, we will effectively lead the project with a team approach always acting in the client's best interest. 
As your Design/Builder, we will put together a team that best suits the project based on the client's needs and vision.  We will hire, lead and manage the Architect and Engineers and provide all the services of a Construction Manager. 
In all three cases, we know it is our duty to protect the Client's interest.  We will manage the job site meeting or exceeding all safety standards.  We will only work with subcontractors that we have pre-qualified or have had successful experiences with.  We will qualify the scope of work with each subcontractor to avoid future change orders and get the most competitive pricing without compromising quality.  We will further manage risks, to all vested parties, by ensuring no subcontractor begins work without an executed contract and providing us proof of insurance with the limits and required additional insureds.
Thank you for allowing us this brief introduction.  We look forward to engaging in a more in-depth discussion about your project and why Tower Construction is the company you want to lead the project team.